We have released a new software version
 FOODITx10 
FOODITX10, the latest version of FOODIT, a total support system for Stores and Headquarters, has been released.
We have updated the overall performance through various enhancements and user interface improvements.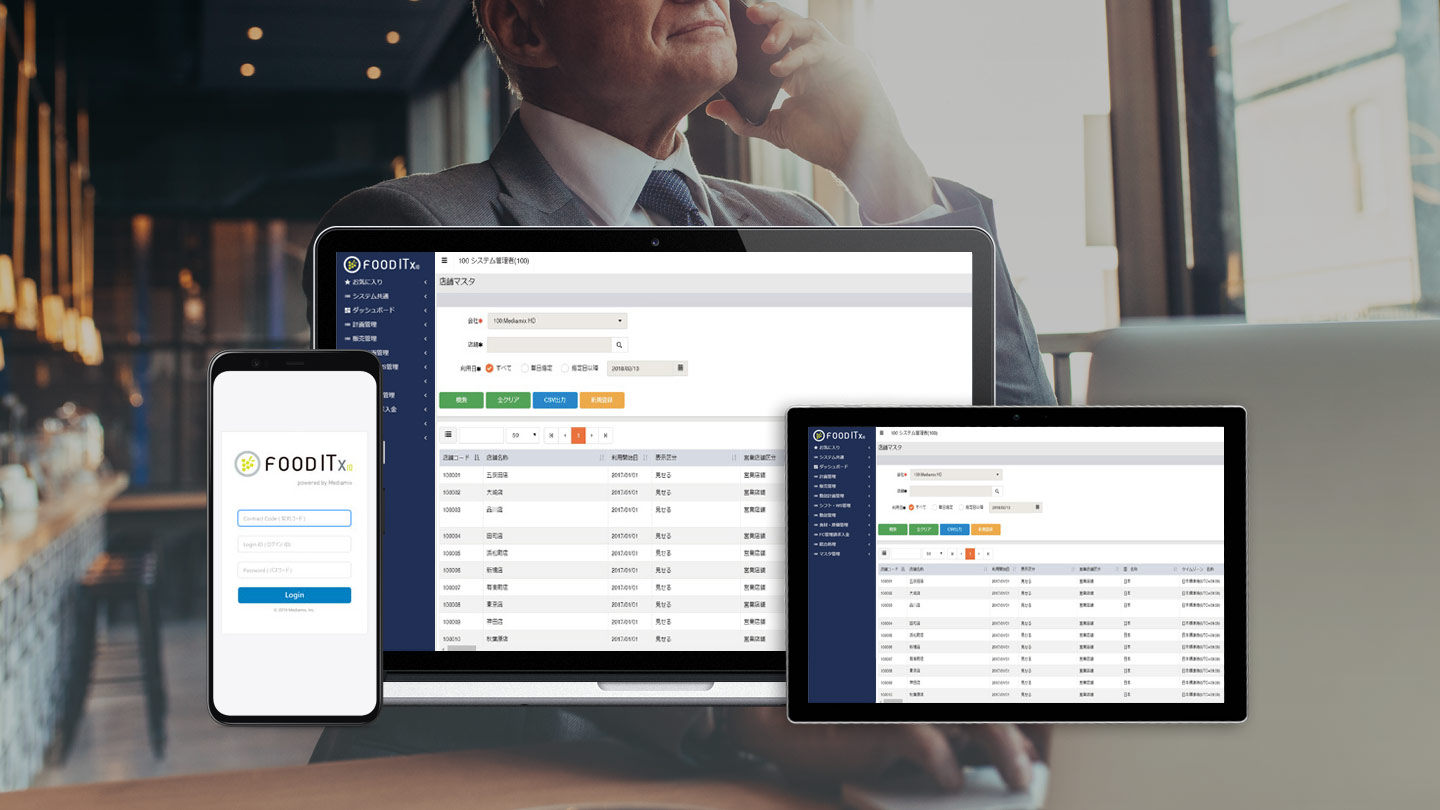 FOODITX10 is a total system for the food service industry, that manages sales, attendance, purchases, expenses, and realizes daily profit and loss management.
Simple operations reduce clerical work and supports the original work.
Possible to create custom functions.
View more